Gautby Road COVID-19 Update
During the awful pandemic that hit worldwide, Gautby Road have been working hard to ensure our communities still have our support. We've been there providing our locals with a rage of provision throughout this time; see what we've been upto below!
Wirral's Emergency Food Hub
Three staff members from Gautby Road are have been coordinating Wirral's Emergency Food Hub. This has enabled us to see first hand the affect that Coronavirus has had on the Wirral, and how thousands of families have struggled to put food on their tables. Together, in partnership with Wirral Council & NEO Community, we've been able to provide food hampers to an average of 1500 addresses each week. And not only food parcels, we've also managed to assist many with food vouchers, fuel vouchers, personal hygiene products, baby items, household cleaning products, sanitary and been there as a support system for our local community, who have been struggling during the pandemic.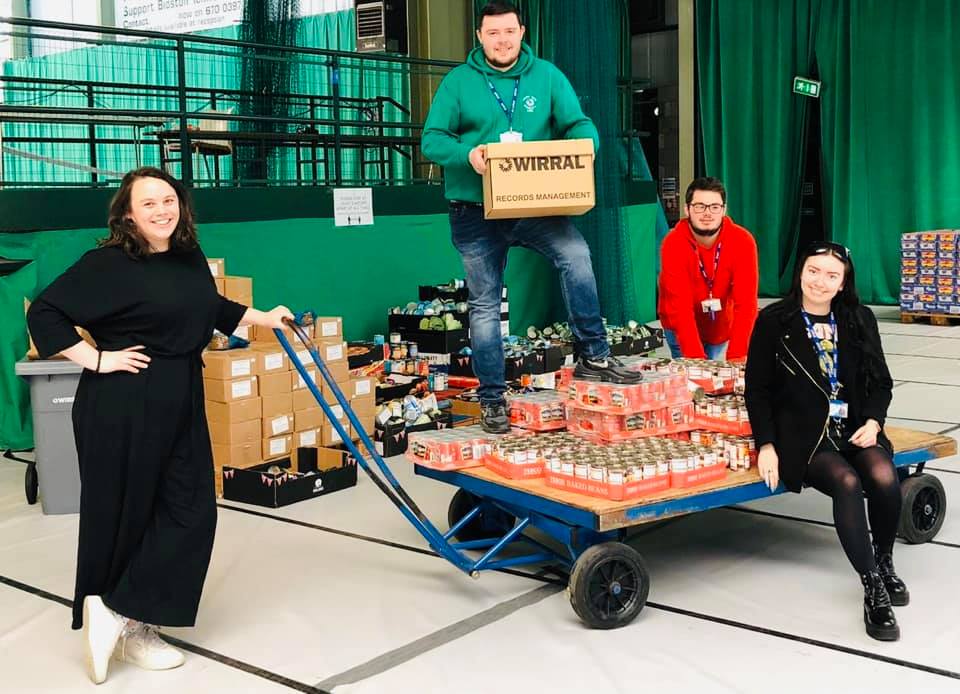 The support from Steve Morgan Foundation
The support that Gautby Road have received from the Steve Morgan Foundation has been phenomenal. Without their support and grants we wouldn't have been able to continue to provide for our local communities. Thanks to grants from the Steve Morgan Foundation
we've been able to stop worrying about how we as charities will survive this period and the loss of income, and been able to focus instead on what needs doing in our community, and spend precious time supporting each other and our community during this time. Please see their fantastic article about charities in North Birkenhead!
Our First Lockdown Activity Packs
As soon as lockdown initially became part of everyone's life (a scary time for all!) we knew we had to come together as a team and ensure children everywhere we're kept occupied while not able to leave their homes.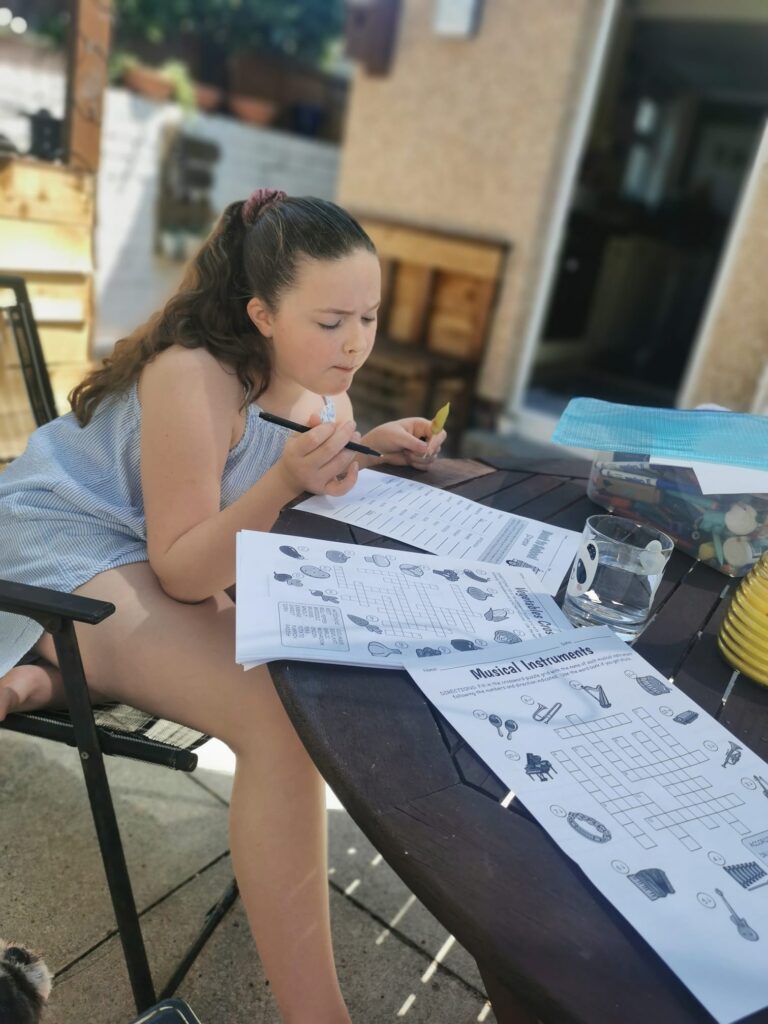 These first packs contained lots of activities, games, colouring, stationary and a lockdown diary!
Easter Egg Delivery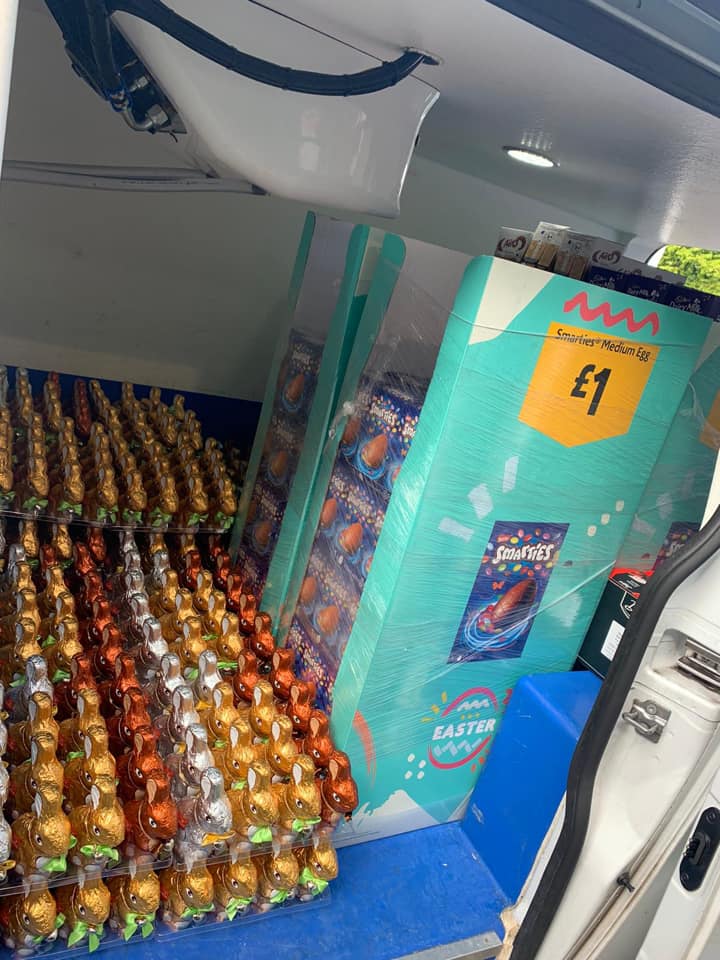 During this uncertain time, we wanted to make as many people smile as possible. From our amazing little fluffy Easter ducklings that freshly hatched, to our activity packs to our Easter egg delivery. Our Easter eggs were out being delivered to children across the whole Easter weekend and Easter Sunday. We gave out over 1000 eggs and chocolates!
Gautby Dance Stars!
During this lockdown period, we've been encouraging our little troupe of Gautby Dance Stars to keep movin' and groovin' and doing what they love the most.. TikTok dances! We want them to keep in mind that there's always time to dance!
They've sent their favourite routines for Mel to learn and for others to enjoy!
Watch this space for their routine and remember to keep dancing! Share with us your fantastic routines! See the video on our Facebook page!
New role for our Centre Manager!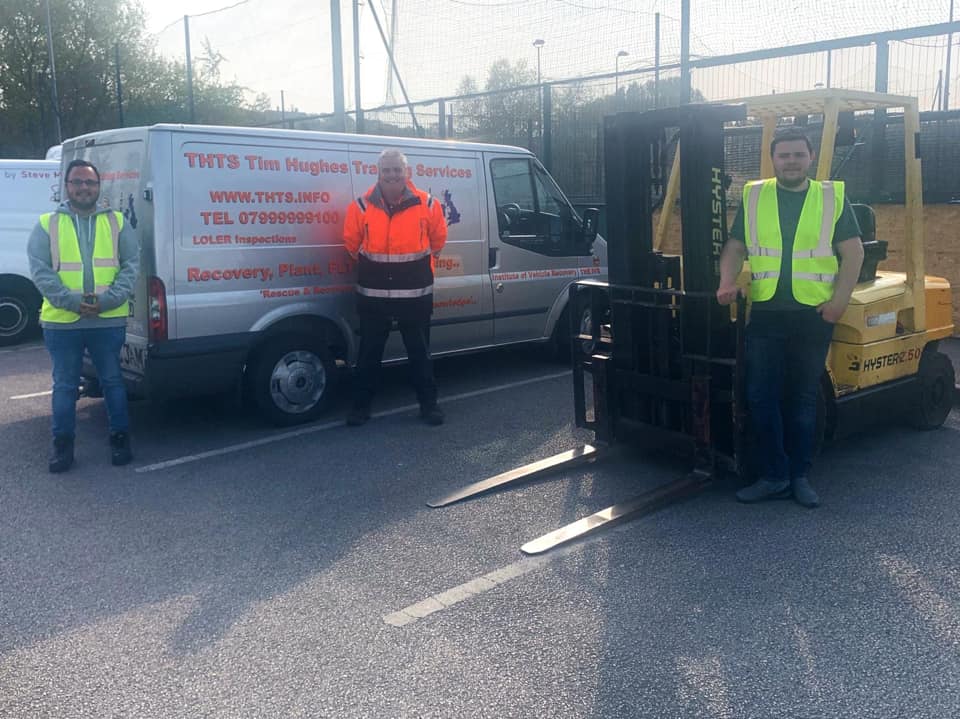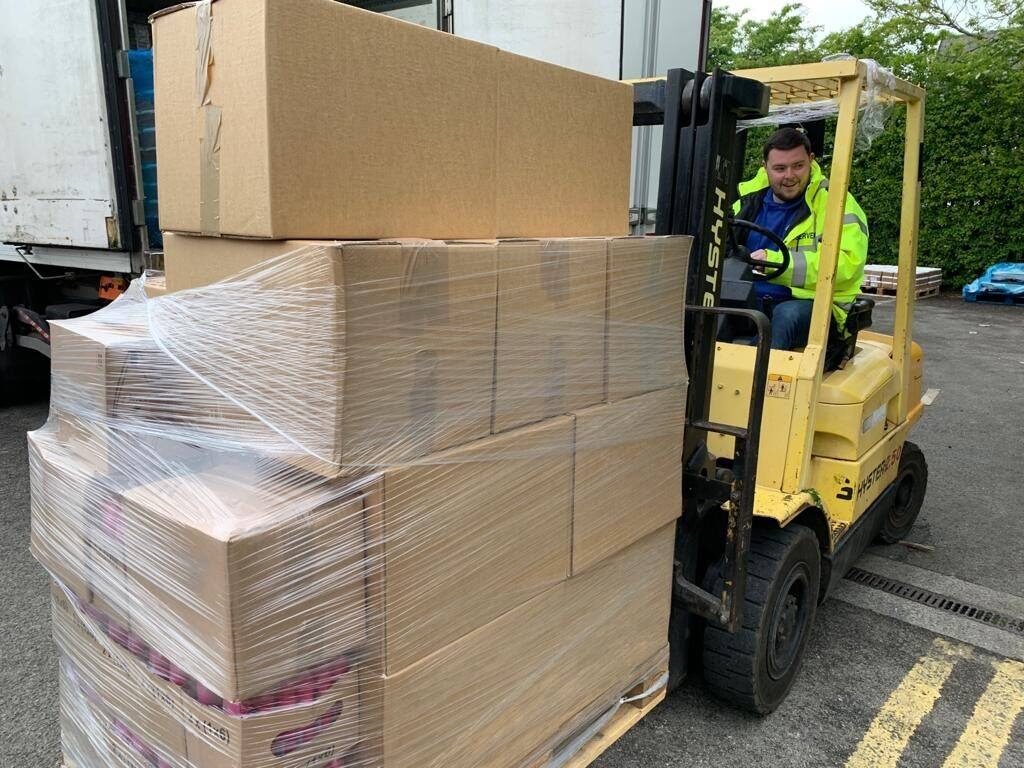 Whenever there is a gap in resources – we're know for jumping right in! Even our very own centre manager Luke gained his skills as a fork lift driver to enable the emergency food hub to receive large quantities of food and supplies! A massive thank you to Tim Hughes from Tim Hughes & Ron Grice Training Services for putting him through his paces – he had a great time gaining his licence alongside Adam from Neo Community!
Second Round of Activity Pack Delivery!
Hundreds more children have received arts and crafts activity packs from Gautby Road! Take a look at the photographs of our play team out delivering & a massive thanks to the guys from SFL – Mobile Radio for helping with the delivery!
Rainbows from Tesco!
Our wonderful community coordinator from Bidston Tesco was wonderful enough to donate packs of rainbow cookies for our local children to decorate in support of our keyworkers who've worked fantastically hard throughout lockdown and the coronavirus pandemic. Take a look at the amazing designs that our children did with their colourful cookie sets! Thank you Tesco Bidston!
Home challenges!
Every day during lockdown the Play service posted play ideas for you and your kids to try out at home. Take a look at the den challenge that our children worked very hard at!
The Big Milk & Bread Donation
One of our Saturdays consisted of Gautby Road, NEO Community & North Birkenhead Development Trust – St James Centre out delivering bread & milk to local care homes and residential homes.
The smiles and thanks from those who can't get out during this period made it all worth it!
We want to thank all of the homes for being so kind and we hope we've helped in a small way.. we hope everyone is still staying safe & fingers crossed we will be back to normal sometime soon.
Take a look at the video below to see our day!;
Half Term Food Delivery!
Every day through half term we managed to provide children with a hot meal! We hired a jiffy van and went out into the community to deliver a range of hot meals. The wonderful staff at the Grange Hotel in Moreton cooked up some yummy dishes for everyone to enjoy. Take a look at everyone enjoying their dinners & the youtube video of how every day went down!
Our weekend meals with the Grange Hotel
With the support from the fantastic owners of the Grange Hotel in Moreton, for the past few weekends we've been able to provide you some amazing dishes from the jiffy van outside the pub! From jacket potatoes, to full English breakfasts and roast dinners on a Sunday. The suggested donations everyone provided enabled us to raise a brilliant sum of money that'll go towards providing meals to local children this summer. If you purchased a hot dinner from us – thank you! Your support means a lot.. and they were super tasty
In between all of this.. we managed our Thursday clap for carers from the Emergency Food Hub! Take a look..
Our Tennis Packs and video!
A massive well done to all the children who've been involved in our tennis challenge. We've managed to keep the ball moving!
We hope everyone is staying safe, staying active and enjoying their tennis packs! Hopefully we'll be able to get back to our fun games of tennis very soon. In the meantime, take care & keep passing the ball!
With thanks to Street Games and LTA – Tennis for Britain for giving us the opportunity to keep our kids active during this uncertain time. Let's keep going! Please share this video to get others involved!
Care Packages for Care Homes
Gautby Road, in partnership with Wirral Chamber of Commerce, managed to put together hundreds of care packages for local key workers and care workers. A huge thank you to Anchor Birkenhead Court for your donation of £140.00 to staff and another HUGE thank you to Orton House Residential Care Home for their donation of £50.00 to us. We can't thank you enough for your generosity! The comments and lovely words brought tears to a few eyes..
The local care home, Birkenhead Court stated "During these testing times, our staff have been well looked after by the local community for which we are very Greatful for. Gautby Road – Play, Youth & Community Centre – As always are very generous to our residents at Birkenhead Court. This week there was a treat for the staff, a gift bag, which included toiletries, snacks and drinks."
A local donation of £500.00!
Can we just say the BIGGEST THANK YOU to Mark Lloyd who has just kindly donated £500.00 to Gautby Road. A gesture like this means so much to us and will benefit so many children! Your generosity will go a very long way.. thank you Mark!
T-shirts & Sweet Boxes
Team Gautby worked very hard on providing lots of children with bright rainbow tshirts and sweet gift boxes. After a few days of putting these together we went out and gave them to you all! See below all the fantastic pictures of you guys enjoying your gifts!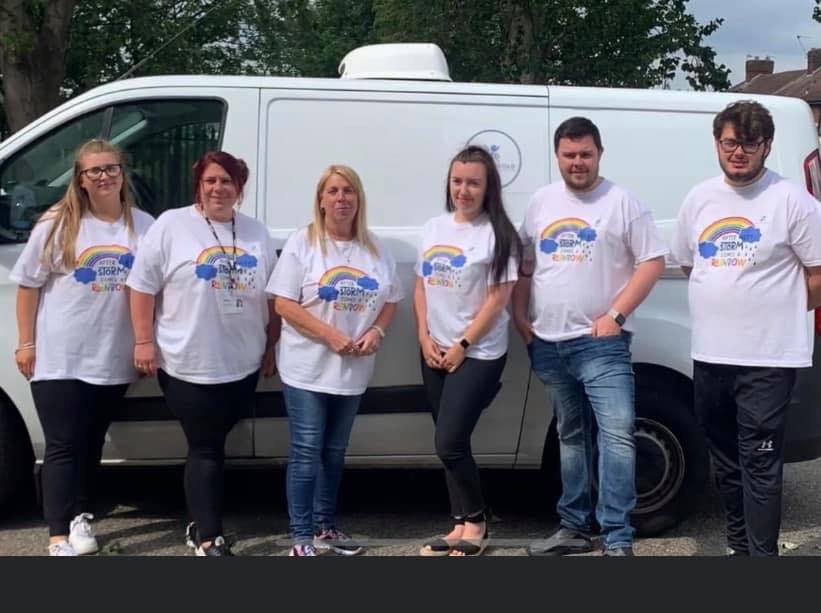 Summer 2020!
Team Gautby are getting ready for a fantastic summer for everyone! With lots of packs and preparation we're so looking forward to seeing you all with daily deliveries! We hope everyone is as excited as we are!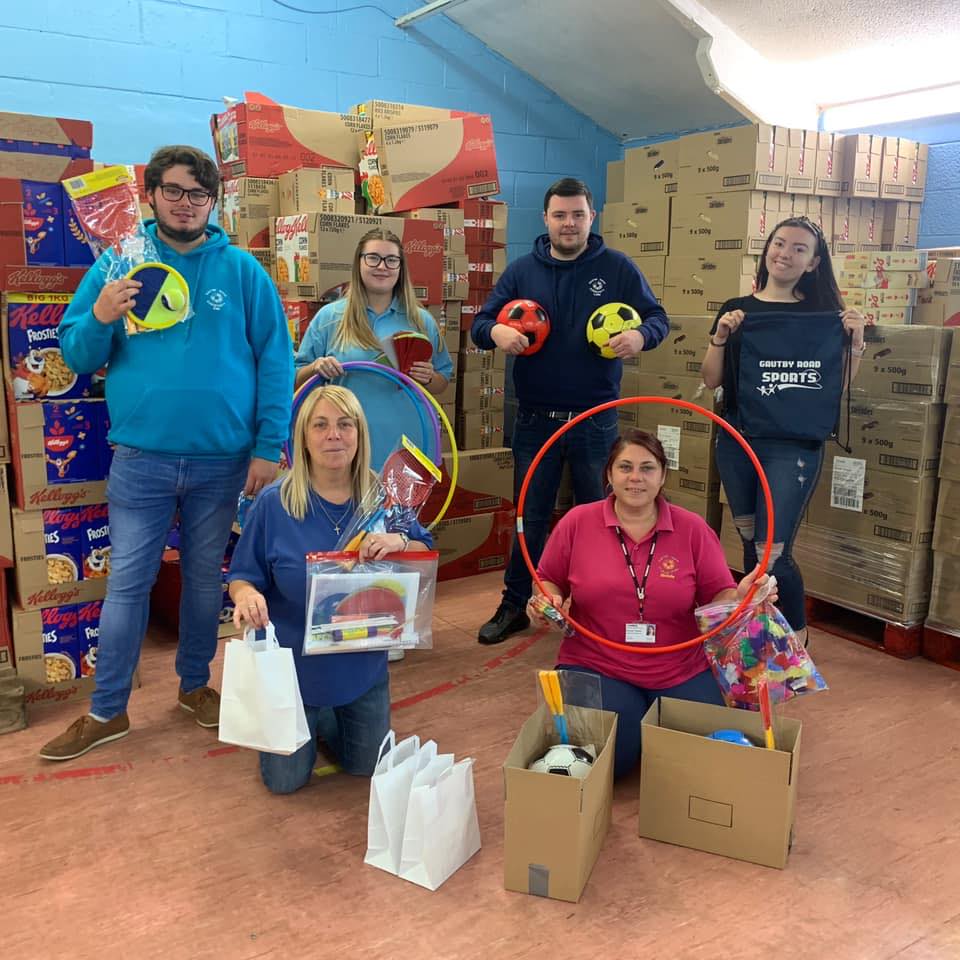 Stay tuned for further updates from Team Gautby…